Now many people are lovers of online poker games. Starting from teenagers, college students, office employees, to entrepreneurs. Poker players are not limited by age, as long as they are aware of the adverse effects when addicted. Of all the poker game developers scattered on the internet, here are the recommendations for the 10 best online poker games. Most played games.
Especially for those of you who love poker, of course you are interested in strategizing to win. The game recommendations below are unique. Starting from the game system, atmosphere, to various other things.
However, before you try it make sure that you know this is just a game. Make it for entertainment purposes only. Make this game what it is. As a game! Not drowning the opium gambling funds.
10 Best Online Poker Games
These ten best online poker games are arguably the most popular in Indonesia. Many people dare to pit their skills and satisfy their desire to enjoy the game. Some think it's a practice opportunity to play for real.
1. Poker Pro.ID
Poker Pro.ID is an online game released specifically for players from the Indonesian region. The game system is the same as any other poker game. When you register for the first time or become a member for the first time, you will get a number of free chips. Poker Pro.ID also hosts tournaments that you can participate in.
Source: Bigwin
2. Zynga Poker, Texas Holdem
Zynga Poker – Texas Holdem is one of the games that boomed in the 2010s. This poker game is connected to a Facebook account.
So, if you want to play it you have to create a Facebook account first.

– Zynga Poker fans
When entering the game you will get 60,000 chips which are given free of charge. These chips are used as game capital to enter the room. Each room has its own level according to the money at stake.
For example, starting from the poker room with the highest stake of 10-20 chips to 100-500 chips. If the player's chips run out because they lose, the system will give free chips within 24 hours. Between players can also send chips. Zynga Poker is considered to be the original poker game simulation that is in great demand.
Source: Macauindo
3. Live Hold'em Pro Poker Games
Furthermore, Live Hold'em Pro Poker Games offers many interesting features. Apart from the site, this poker game application has been downloaded by more than 1 million Android users. The game system contains 3 different tournaments namely Texas Shootout, Sit & Go, Double or Nothing.
Live Hold'em Pro Poker Game can be played on PC or Android. Usually in poker tournaments attended by players from various parts of the world. Uniquely, if you successfully complete the challenge, the player will get a bonus. There is also a luck hand feature which is the hallmark of this one game.
Source: TanganDewa
4. Luxy Poker
Luxy Poker is one of the poker games whose players live from all over Indonesia. Luxy Poker is called the PC game and the most in demand and popular site. To become a Luxy Poker member is not difficult, just log in via your Twitter and Facebook accounts.
Each new player will receive a number of chips for free. In fact, after losing you don't buy chips because Luxy Poker gives out free chips every day. There are also chips that are traded in the game.
Source: Naga95
5. World Series of Poker
The World Series Poker game is one of the favorite poker games. Requirements to be able to play this game are over 13 years old. New players who register with their personal data and play will get free chips.
This online game system is the same as Texas Hold'em Poker because there are free chips. In fact, the chips will be given every 4 hours. There are also WSOP Bracelets prizes for lucky poker players. The World Series of Poker also holds poker tournaments every week to hone your playing skills.
Source: Galaxy99
6. Governor of Poker 3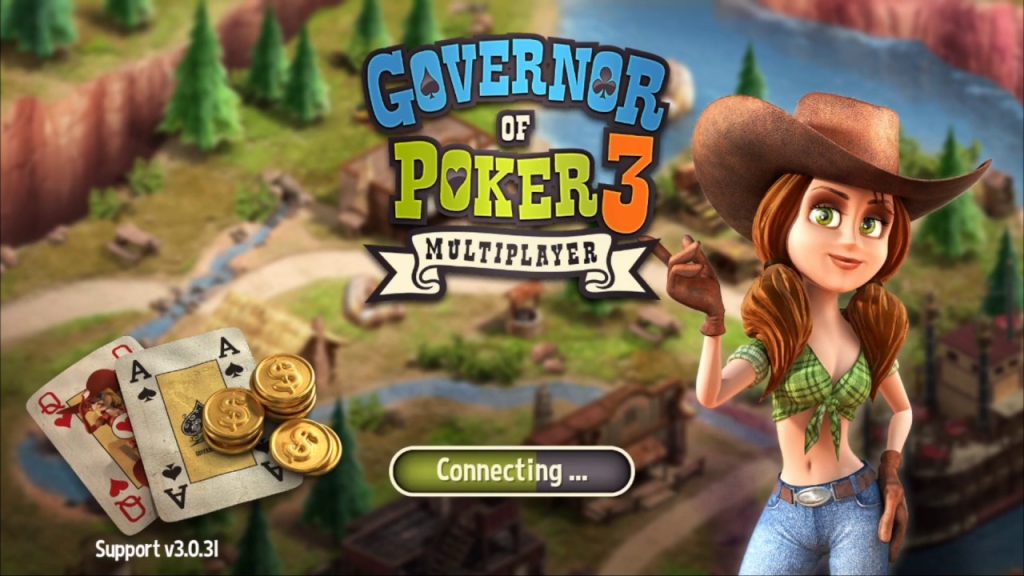 Governor of Poker 3 is a poker game that can be played on both the site and the app. For newcomers who register an account will get 30,000 free chips.
The chips can be used to play poker. If you are lucky then you will get gold chips. In Governor of Poker 3 there are also 7 other games. Such as Sit N Go tournaments, Cash poker games, Push or Fold, Heads up Tournament with chests, and more.
Source: MenaraQQ
7. Poker Heat
Poker Heat can be played via an online site or by downloading the application. You will get free chips when you first join. Poker Heat also provides a poker league and tournament feature.
So, you can get acquainted with other players from around the world. Poker Heat also gives a variety of exciting bonuses when winning games.
Source: GarudaGame
8. Texas Holdem & Omaha Poker: Pokerist
Other online poker games that are no less exciting are Texas Holdem and Omaha Poker: Pokeri. New players will get a large number of chips. However, if you run out of chips you can buy them.
Apart from that, the interesting features of this game are quests and tournaments. This online game also lets you chat with opponents who are in the same room. To date, Texas Holdem and Omaha Poker: Pokerist has been downloaded by 10 million people from all over the world.
Source: Slot95
9. Texas Boyaa Poker
Next there is Texas Boyaa Poker which uses a game system not much different from poker in general. The scope of Texas Boya Poker game players is limited only in the territory of Indonesia. So, you will not find opponents from abroad.
Apart from playing poker, you can send messages or emojis between players. So that the poker playing room becomes interactive and crowded. Texas Boyaa Poker also provides various interesting events which are a pity to miss.
Source: Bento4D
10. World Series of Poker
Texas Hold'em Poker version of the World Series of Poker is included in the list of the best poker games today. Applications made by Playtika are recommended specifically for adults. So children under the age of 13 are not allowed.
This game is no less exciting than other poker games. Also presents various variants of cool and interesting features. Like  free chips  that are distributed every 4 hours.
Source: mpoapislot.net
Conclusion
Online poker games are indeed in great demand by the public. And you need to be careful, because out there there are many sites that offer real gambling games. Although it is said that it can make people rich, it also needs to be examined the negative effects of addiction.
First, poker game addicts have unstable emotions, aka more emotional.
Second, always spend money quickly because no player keeps winning. So before playing, make sure your budget is adequate.
Third, the possibility of harming other people or relatives. Because many gamblers are addicted to debt, cheat, and steal.
Therefore think carefully about the future of you and your loved ones. Don't get rich instead of being thrown in prison for committing a crime.
Source: ILAB Games