Description
Alien: Isolation is a popular survival horror game. This game is quite unique when compared to similar games. The reason is, you can't find a macho style of play with a variety of weapons to ward off surprising enemy attacks. Not; You have to run and hide from all living creatures that you encounter in the game, whether it's other humans, human-shaped robots called Synthetic, and aliens – ferocious monsters that cannot be killed with any weapon.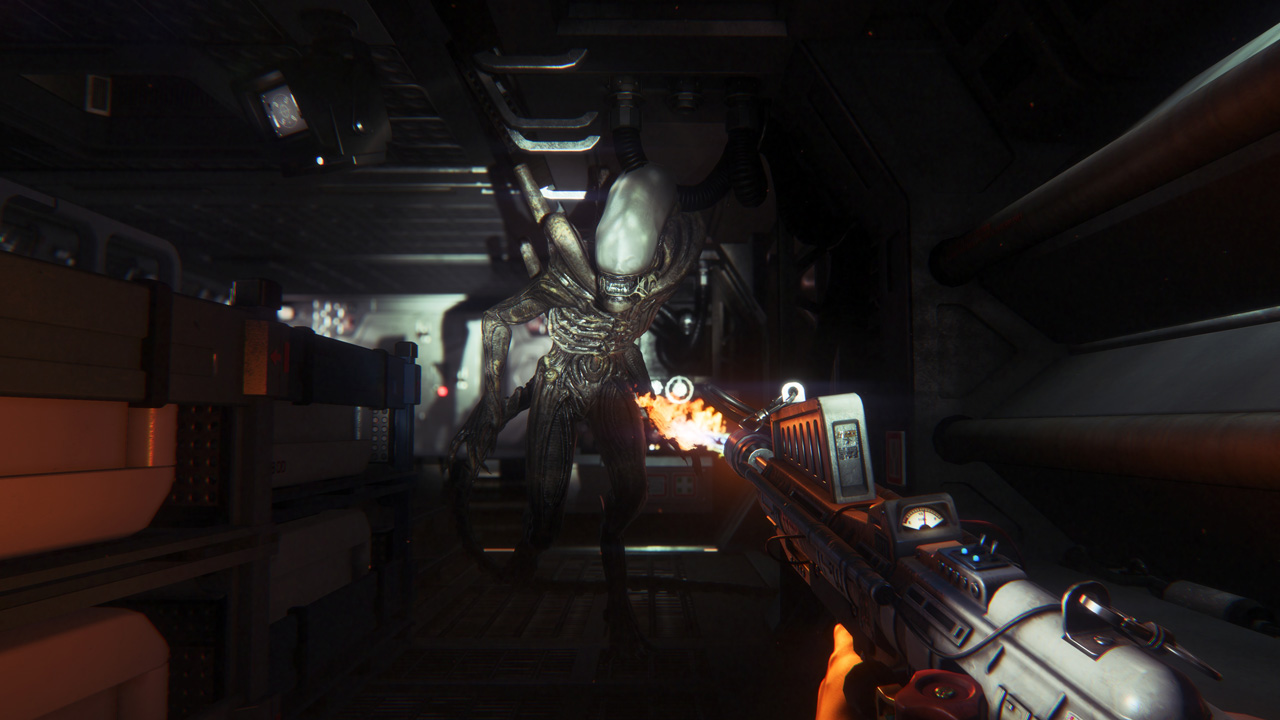 Alien: Isolation – Plot
This game is about Amanda Ripley, daughter of Ellen Ripley who is the main star of the film Alien, in her quest to find out about her mother's fate. After fifteen years had passed, he received news about the discovery of the Nostromo, the spaceship his mother was travelling on and the possibility of accurate data on what was happening there.
The news brought Ripley and several crews from Weyland-Yutani, the conglomerate company that financed Nostromo's expedition fifteen years ago, to Sevastopol Station; a space station orbiting the gas giant planet KG348. The space courier ship Torrens in which Ripley was travelling finally arrived in Sevastopol and found that the station was in damage.
It turned out that Sevastopol Station experienced a riot and resulted in his condition is far from comfortable. Lack of lighting in all corners of the station due to the rioting made the atmosphere tense. Not to mention that the remaining residents survive by attacking and killing other people who are not members of their group. To make matters worse, Ripley discovers a terrible terror roaming the station, chasing down the unwary humans and killing sadistically from the dark! Ripley must survive to find his way back to Torrens and escape the nightmare of Sevastopol and above all; find information about Nostromo and his mother.
That's a short plot about the game Alien: Isolation. If you want to know more details about the plot and gameplay of Alien: Isolation, you have to download and play this amazing game.